Science and Health with Key to The Scriptures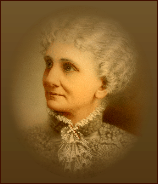 By MARY BAKER EDDY

President of Massachusetts Metaphysical College and Pastor Emeritus of The First Church of Christ, Scientist Boston, Mass.
Entered according to Act of Congress, in the year 1875, by
Mary Baker Glover (now Mrs. Eddy)
In the Office of the Librarian of Congress, at Washington.
Copyright 1890, 1894, 1901, 1902, 1906,
By MARY BAKER G. EDDY.
First Edition - Published in 1875 (Web Version)
http://www.mbeinstitute.org/SAHI/1875toc.htm

Last Edition - Published in 1910 (Web Version)
http://www.mbeinstitute.org/SAH/SAH_toc.html

Last Edition - Published in 1910 (Print friendly format)
http://www.mbeinstitute.org/SAH/1910.pdf

YE shall know the truth, and the truth shall make you free.
John viii. 32.

THERE is nothing either good or bad, but thinking makes it so.
Shakespeare

OH! Thou hast heard my prayer;
And I am blest!
This is Thy high behest :-
Thou here, and everywhere.
Mary Baker Eddy